Jade Rose Cute Textured Stud Earrings Sterling Silver 925
£

30.00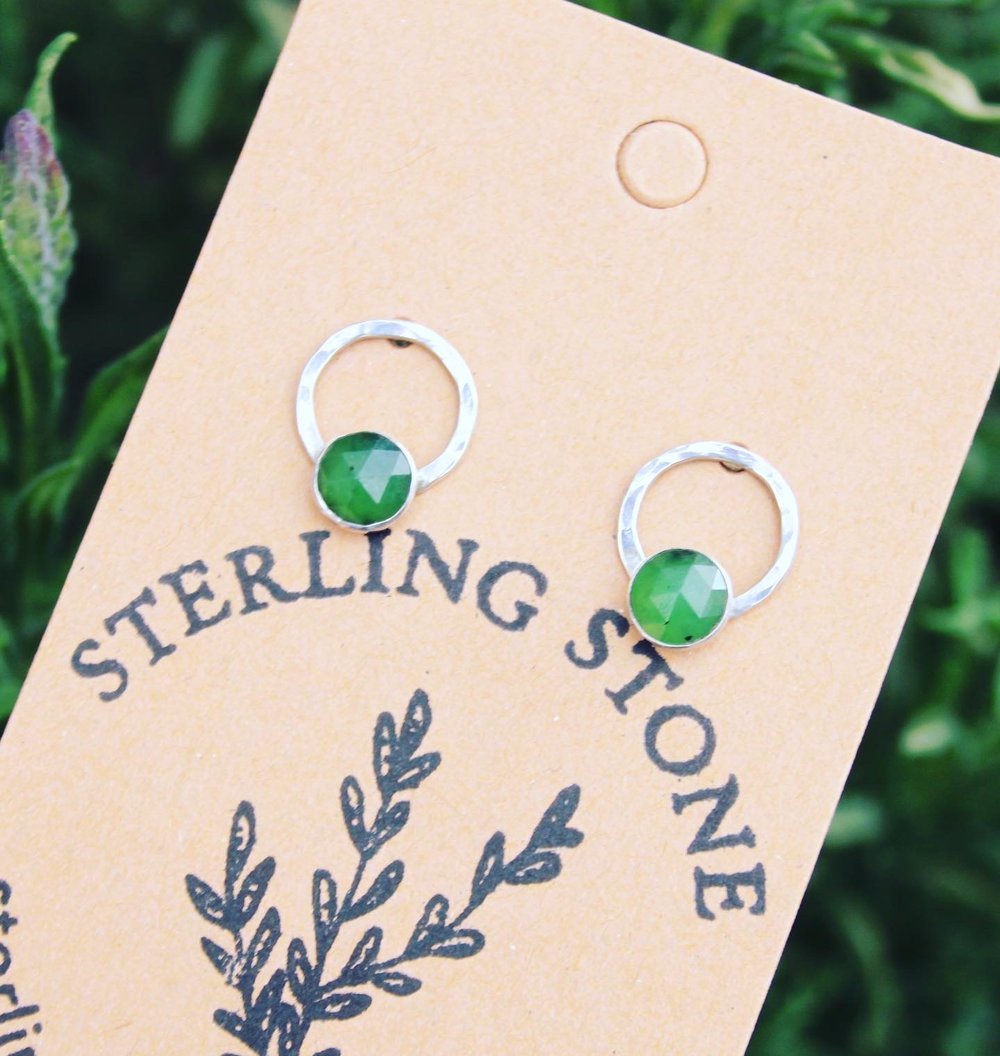 These earring studs are made with solid eco friendly recycled sterling silver 925.
These nephrite Jade gemstones have a rose cut faceted top. They are a beautiful deep shade of earthy green often with black spots, each Jade gemstone is different with its ow charm and natural beauty.
Jade is a symbol of serenity and purity. It signifies wisdom gathered in tranquility. It increases love and nurturing. A protective stone, Jade keeps the wearer from harm and brings harmony. Jade attracts good luck and friendship. It stabilises the personality and promotes self-sufficiency. Soothes the mind, releasing negative thoughts.
Please note due to using recycled silver and all items being handmade there may be slight variations.
Lead time 1-3 weeks as all items are made to order in my sterling stone jewellery studio.
Here in my sterling stone (new and amazing) home office, I pride myself on being as eco friendly as possible! I try to limit my use of plastic and aim to reuse as many off cuts as possible to avoid unnecessary waste! This philosophy is applied not only on my jewellery but also my packaging, storage, stationary, business cards and work tools.
Share